YCM Summer Camp 2021
Ready, set…show time!  Our week-long day camp has it all: singing, dancing, acting, and even scenography-making. Led by YCM's native English-language instructors, campers will develop a theatrical musical revue to perform for family and friends as the grand finale to the week's activities.  It's the perfect salute to summer and a great way to enjoy the YCM experience.  Come and join the fun!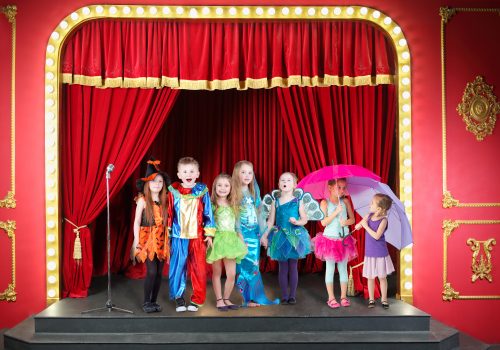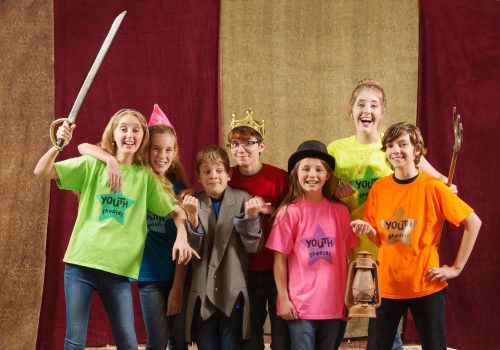 Weeklong day camp

YCM offers a full-day camp for children entering grades 1-6 in September 2021.  Daily activities include singing games, music literacy exercises, movement and choreography development, and scenography construction.  All of which lead to a final showcase performance for family and friends.
Dates

Monday through Friday in early September 2021 operating 9am-5pm daily
Location

YCM rehearsal headquarters, Via Solferino 17, Milano
Fees

Elementary and middle school camp indicative schedule
For children entering grades 1 – 6 in September 2021
MONDAY & WEDNESDAY
TUESDAY & THURSDAY
FRIDAY
9:00 - 9:15
Welcome and Warm-up exercises
Welcome and Warm-up exercises
Welcome and Warm-up exercises
9:15 - 10:00
Activity
(Music for Group A;
Choreography for Group B)
Activity
(Music for Group A;
Choreography for Group B)
Activity
(Music for Group A;
Choreography for Group B)
10:00 - 10:15
Morning snack
Morning snack
Morning snack
10:15 - 11:00
Activity
(Choreography for Group A;
Music for Group B)
Activity
(Choreography for Group A;
Music for Group B)
Activity
(Choreography for Group A;
Music for Group B)
11:00 - 12:30
"Put it together"
Groups A and B
"Put it together"
Groups A and B
"Put it together"
Groups A and B
12:30 - 13:30
Lunch and play-time
Lunch and play-time
Lunch and play-time
13:30 - 14:15
Rest + Mindfulness
Yoga
Rest + Mindfulness
14:15 - 15:00
Activity
(Sets Lab for Group A;
Rehearsal for Group B)
Field trip
Activity
(Sets Lab for Group A;
Rehearsal for Group B)
15:00 - 15:15
Afternoon snack
Afternoon snack during Field trip
Afternoon snack
15:15 - 16:00
Activity
(Rehearsal for Group A;
Sets Lab for Group B)
Field trip
Activity
(Sets Lab for Group A;
Rehearsal for Group B)
16:00 - 16:30
"Put it together"
Groups A and B
"Put it together"
Groups A and B
"Put it together"
Groups A and B
17:00
Cool down activities
Cool down activities
Get ready for the show!
16:30 - 17:00
Pickup
Pickup
Final showcase revue